Thursday — 12.08.2010
Test Ultimativo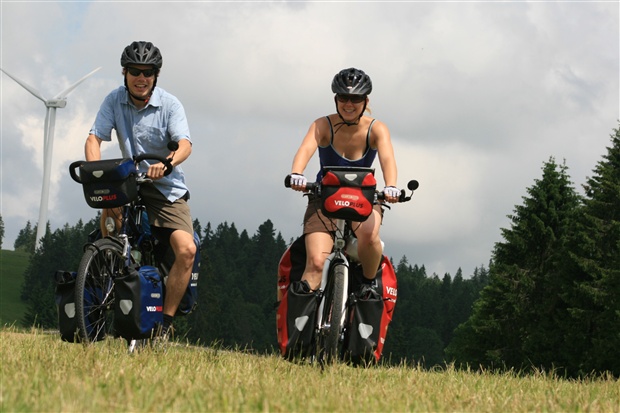 Los gahts!
Das Test-Weekend führte uns in die Franches-Montagnes. Für diejenigen die es noch nicht kennen: Unter http://map.veloland.ch/ (siehe Link unten) kann man sich tolle Routen auswählen.

Start war in Delémont am Freitag Abend, von wo wir nach kurzer Zeit einen Schlafplatz suchten. Am nächsten Morgen testeten wir gleich einmal in brütender Hitze wie es denn so ist einen Hügel vollbeladen hochzuradeln: von Bassescourt via Boécourt nach Col de Rangiers. Das Thermometer zeigte 38° auf dem Asphalt...


~


We went to the Franches-Montagnes for a test weekend. For those of you, who don't know yet, where it is located: http://map.veloland.ch/
there you can choose very nice routes.


Comments
There aren't any comments yet.